ATEEZ komt op 22 maart 2020 naar AFAS Live.
De kaartverkoop verloopt via Ticketmaster.Voor vragen over dit concert kun je contact opnemen met MyMusicTaste via www.mymusictaste.com/contact
South Korea's sensational boy band ATEEZ is coming to Amsterdam to meet their fans through their ATEEZ WORLD TOUR <The Fellowship>: Map The Treasure in Amsterdam on March 22 in AFAS LIVE. KQ entertainment's exceptional 8-members group set unprecedented records by selling out their first world tour and winning numerous local and international awards only 1 year into their debut.
This will mark ATEEZ second tour in Europe, made as a result of the overwhelming demand of their fans on MyMusicTaste, a global online service that allows fans to request their favorite artists to their city.

If you have requested ATEEZ on MyMusicTaste, your unique, one-time use promo code have been sent to your MMT-registered email and phone number. Enter your promo code at checkout to redeem your presale and 10% discount benefit!

*If you are not a MyMusicTaste member yet, join us on https://mmt.fans/UZ8d/ and request your favorite artist's concert! You too can have access to special perks when your dream concert becomes a reality!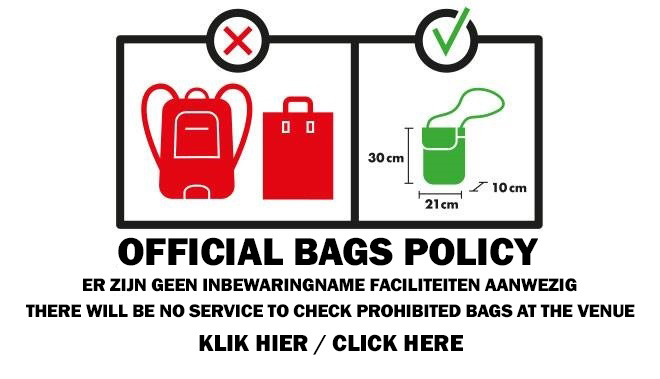 Restaurant First
Kom voorafgaand aan het concert een hapje eten bij Restaurant First. Reserveer nu een tafel en geniet van heerlijke gerechten afgestemd op het seizoen. Op de dag van het evenement kan je Restaurant First vanaf 16.00 uur bereiken op 020-409 79 69 voor wijzigingen in jouw reservering of om een tafel te boeken. Voor overige vragen, wijzigingen of (groeps)reserveringen kan je mailen naar restaurant@afaslive.nl.